Walking Month is launching a challenge of solidarity: register your company team starting August 16th, and remember that 100% of the registration fees will be used to fund the renovation of rural medical dispensaries. Offer this engaging competition as a health benefit to your team, and help colleagues stay connected in fun ways even when working from home!


Walking Month is more interesting when friends and colleagues take part together! Get your people engaged and compete to become the Most Active Company in Cluj – take part in the Companies' Challenge.
Spread the word about Walking Month among your team through internal comms channels.
People can register individually (and write the company name in their profile) or the company can support the participation fees for some of its employees and send us a list.
Let us know you agree to take part and have the company's name in the Companies' Cup rankings – the rankings are a great opportunity to provide visibility on our social channels!
Make as many steps as possible as a company. You will receive weekly statistics.
Be the winner.
CONTRIBUTIONS ARE DEDUCTIBLE. Remember: 100% of the participation fee goes to a charitable cause. If you decide to cover participation fees for employees, you will sign a sponsorship contract with Asociația PRIMA DATĂ ACASĂ, which is registered as eligible for deductible donations.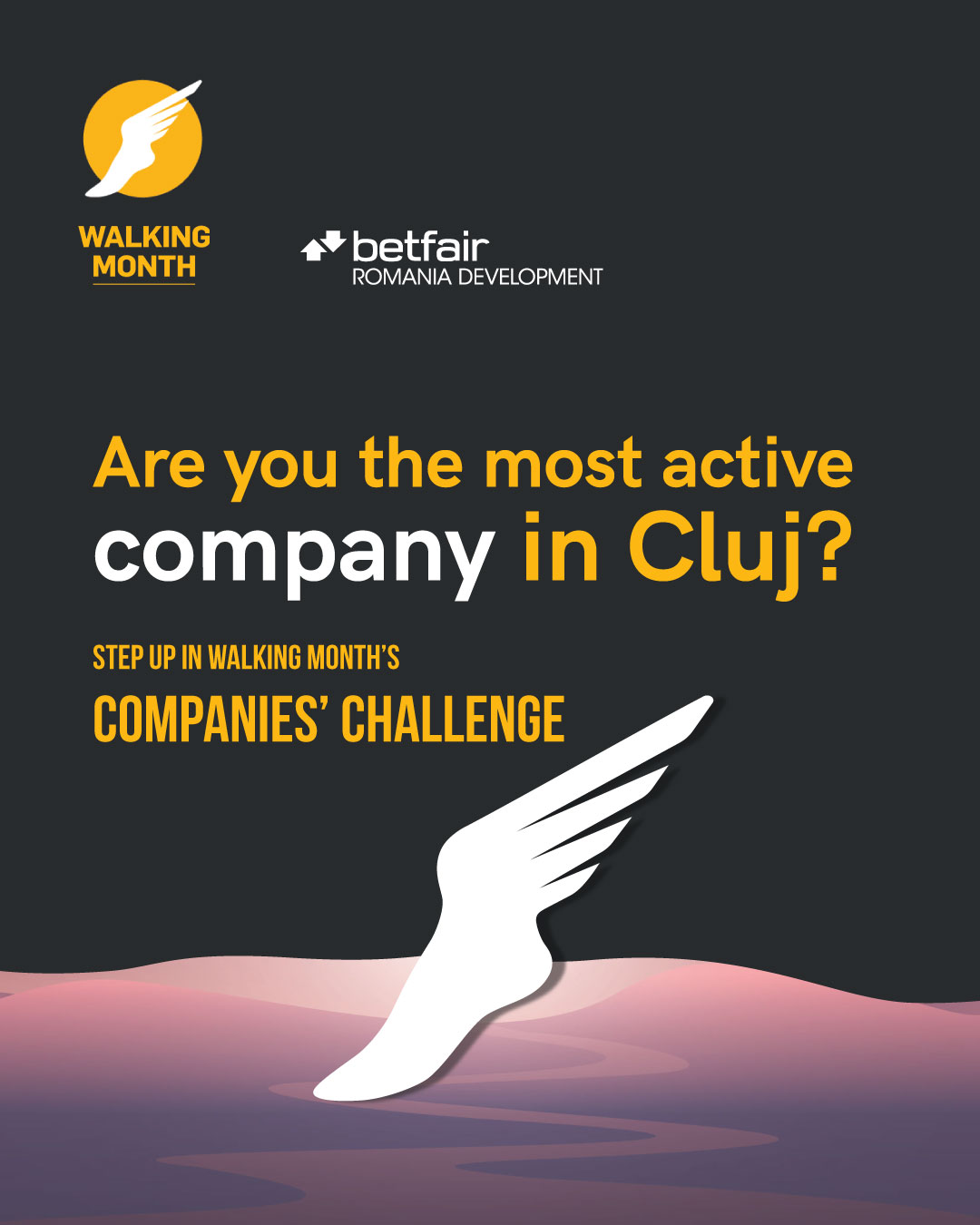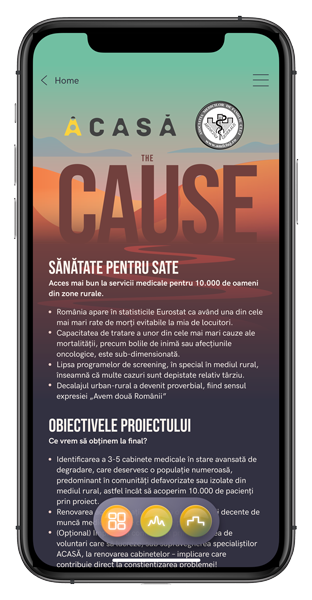 Choose to make an extra donation for the Walking Month cause – you can contribute to our renovation fund, or we can match your budget too much needed pieces of medical equipment. We'll be happy to spread the word about your donation on our channels and through our partner NGO's networks. Talk to us about your extra benefits and the full deductibility of donations!
To be a part of the Walking Month movement, just drop us a line!
Email us at
contact@walkingmonth.ro
and we'll quickly be in touch!